This policy must enumerate the outline of the pharmacy department staffing flow. When planning a new staffing system, you have to follow the rules of your current values, mission/vision and your own pharmacy goals and objectives policy
Below are some of the info that you need to include in your pharmacy staffing policy header:
Hospital name, obviously.
Pharmacy department operational policy and procedure, this header just to notify the reader that the following policy belongs to which department.
Policy code or Number, for filing/indexing purposes.
Edition Number, same purpose as above.
Title of the policy, in our case; it would be Pharmacy Staffing.
Important dates [date reviewed, approved date, effective date and due for review date].
Applies to [department] in this case it should be pharmacy department
And last but not least, you'll mention the nature of the policy, whether it's going to be multidisciplinary or department specific.
Check out American Society of Health-System Pharmacists related policies here and here.
Definition
This policy describes the staff structure in the pharmacy department at the hospital.
Purpose
To provide high quality patient-care and comply with National and International standards and legal guidelines.
Policy
The Pharmacy Director working in conjunction with the Medical/ Hospital Director to develop a staff structure consistent with the needs of pharmacy department.
The Pharmacy department is staffed by sufficient number of licensed Pharmacists, licensed Technicians and support personnel in a manner consistent with their provision and complies with National and International standards and legal guidelines.
Procedures and Responsibilities
Pharmacy director:

Develop an organizational chart for the department.

Identify positions required by numbers as well as profession.

Specify job description for position identified.
It's better to attach a copy of your Pharmacy department organizational chart.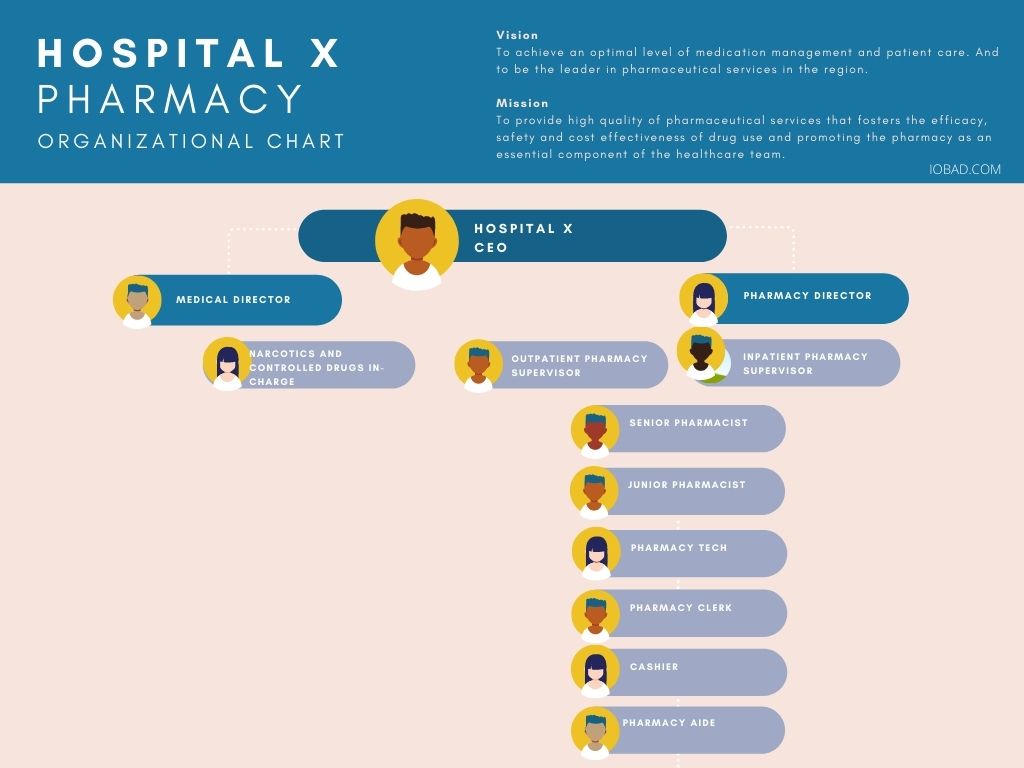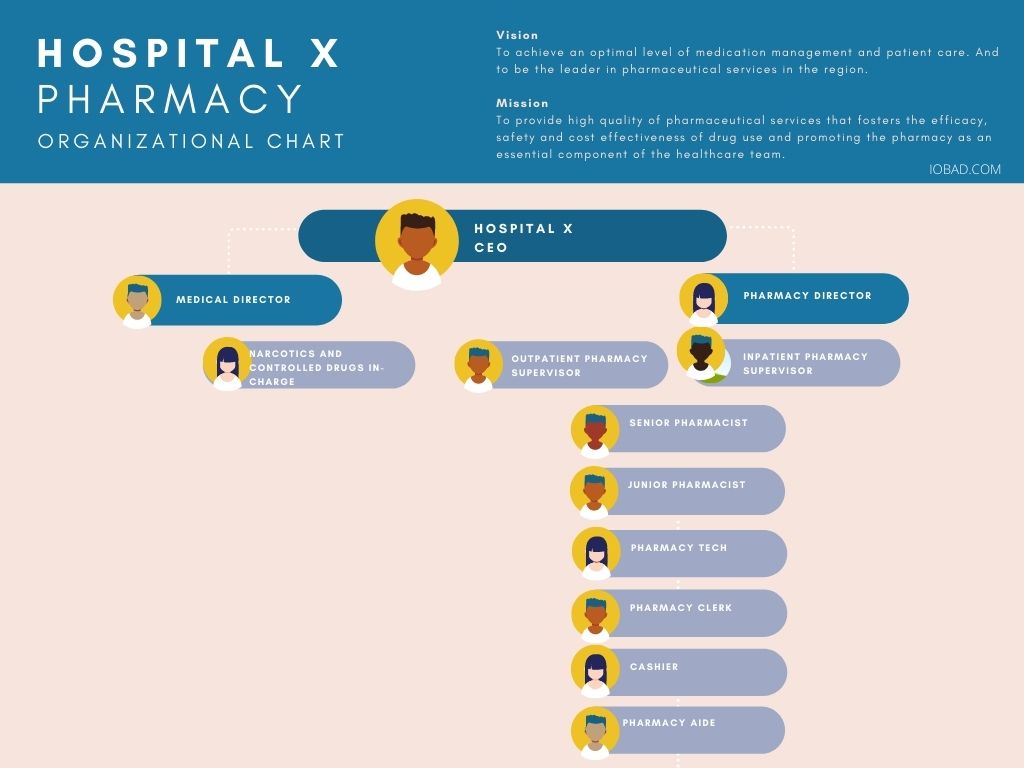 You're almost done and pharmacy staffing policy is almost ready, what's remaining is just few basic policy layout filling.
References.
Revisions: Revised as per timescale.
Distribution: Here you should mentioned where this policy will be sent, and which departments will get a notification for it; for our current pharmacy Staffing policy we are going to sent it to:

Hospital & Medical Director.
Pharmacy Department.
Signed originals is maintained in Manual & Indexing Office (if available).
The policy is now finished, and it's time to get proper signatures, whether your hospital is implementing an electronic signatures, or manual sign and stamp.