This policy must enumerate the values that the department will be representing, and how this will inflect on the patients/customers/region. As with other policies listed here, there is some elements that should be included in the policy header and footer.
Below are some of the info that you need to include in your pharmacy values policy header:
Hospital name, obviously.
Pharmacy department operational policy and procedure, this header just to notify the reader that the following policy belongs to which department.
Policy code or Number, for filing/indexing purposes.
Edition Number, same purpose as above.
Title of the policy, in our case; it would be Pharmacy Values.
Important dates [date reviewed, approved date, effective date and due for review date].
Applies to [department] in this case it should be pharmacy department
And last but not least, you'll mention the nature of the policy, whether it's going to be multidisciplinary or department specific.
Pharmacy Values Policy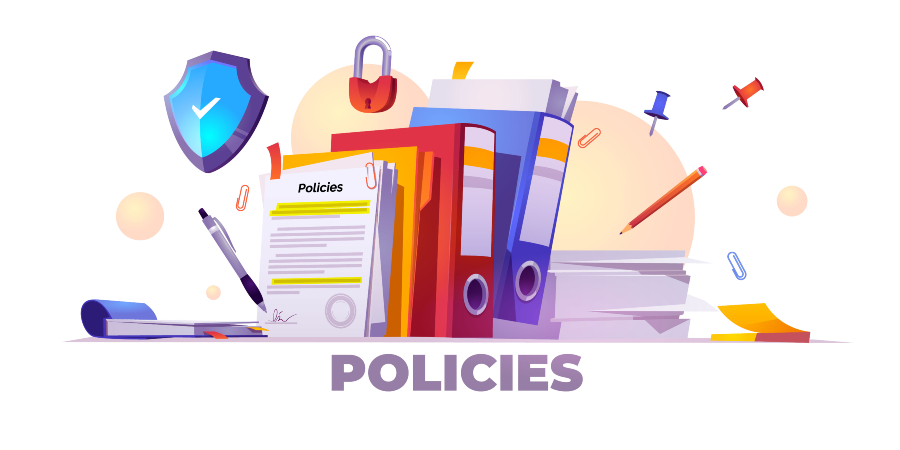 The department of pharmacy services relies upon seven core values to serve effectively.
Pharmacy values policy defines who we are as a pharmacy department a part of the organization, what we stand for
and how we continue the work. These values are:
Accountability: we responsible for assumption of action, product, Decisions and policy implementation within the scope of our services.
Adaptability: we are able to change or to be changed in order to fit our services better in some situations or for some purposes.
Excellence: we do the best thing, the best service, working as a team to bring advanced technology, best experience and practices to provide the highest quality care for our patients.
Integrity: we do the right thing; act ethically and responsibly in all services we provide.
Respect: we act professionally with others and affirm that each person has special values and unique talents.
Teamwork: we make effective teams through developing respectful interpersonal communications dynamics building a supportive team work environment.
Compassion: we are advocates for compassionate and just society through our actions and words, be empathic by listening, reflecting and accepting people.
---
You're almost done and pharmacy values policy is almost ready, what's remaining is just few basic policy layout filling.
References.
Revisions: Revised as per timescale.
Distribution: Here you should mentioned where this policy will be sent, and which departments will get a notification for it; for our current pharmacy values policy we are going to sent it to:

Hospital & Medical Director.
Pharmacy Department.
Signed originals is maintained in Manual & Indexing Office (if available).
The policy is now finished, and it's time to get proper signatures, whether your hospital is implementing an electronic signatures, or manual sign and stamp.