The following information are just an example of how a pharmacy director job description should look like, if you're preparing your own pharmacy policy, you can tailor the job preferences based on your current institution needs and regal requirements.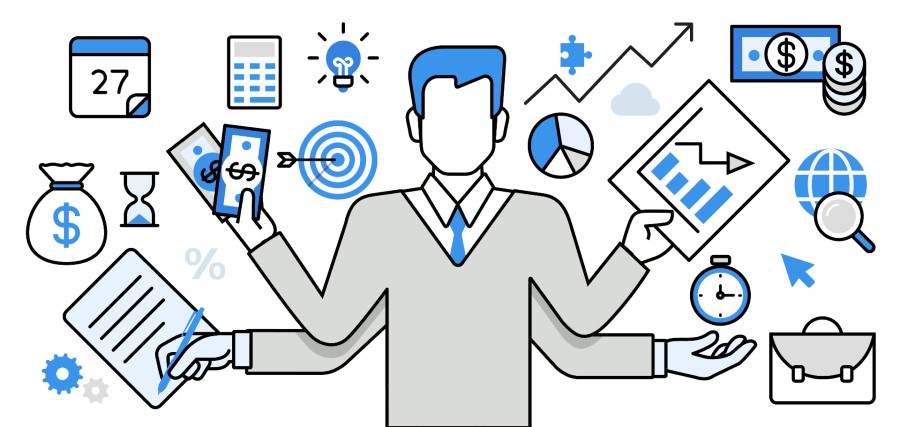 Department:
Pharmacy department.
Job title:
Pharmacy Field Force Manager (Director)
Organization structure:
Reports to: Chief Executive Officer (CEO) & Medical Director.
Responsible for:

Managing pharmaceutical services, Pharmacy.
supervisors, pharmacists and other pharmacy staff.

Liaises with: Nursing Director 8t Departments Heads.
Pharmacy Director Job Summary
Directing both inpatient and outpatient pharmacy locations, staff and services at the allocated hospital.
The position serves as a critical link between the hospital and pharmacy board for educational programs, an important aspect being to provide a contemporary and exemplary pharmacy service.
The field force manager serves on the executive committee of the hospitals as representative for medical center pharmacy services.
Highly complex scope of services, involving the recommendation of the departmental policy and procedures.
Responsible for directing and instructing all department employees at the allocated hospital.
Pharmacy director have the power to give orders, make decisions and a system to track staff's actions.
Pharmacy Director Duties and Responsibilities
Recommend and coordinate the achievement of departmental goals and objectives.
Recommend an organizational structure with clearly defined lines of authority and job responsibilities that enable employees to work together toward common objectives.
Integrate pharmacy services with other hospital departments and the medical staff to establish a multidisciplinary approach to improving patient care.
Recommend, justify, lead and manage pharmacy programs and services to improve patient care.
Recommend, interpret, and enforce hospital and departmental policies and procedures to achieve service objectives.
Assure compliance with all legal and regulatory requirements for pharmacy operations: Ministry of health & food and drug authority.
Assure compliance with standards of practice from accreditation organizations: JCIA.
Coordinate activities the pharmacy and therapeutics committee.
Recommend and maintain a system and program of performance improvement.
Serve on hospital committees and task forces as requested.
Responsible for the development and implementation of systematic policies and procedures for medication use at the hospital.
Responsible for maintaining and updating of a formulary of approved drugs at the hospital including: formulary restrictions, formulary guidelines, clinical pathways, and drug use algorithms.
Ensure appropriateness and quality of pharmaceutical care, including maintenance of a comprehensive performance improvement process to monitor all aspects of pharmaceutical care including: adverse drug reaction (ADR) reports and summaries, Medication error report summaries, medication use evaluation (MUE) plans and reports.
Responsible for formal conferences and educational programs relative to medication use for the medical staff as may be necessary or as requested by the medical staff.
Liaison with hospital IT department thru executive pharmacy director relative to medication use, pharmacy and physician computer order entry.
Responsible for facilitating corporate compliance adherence within the hospital, including pharmaceutical sales representatives.
Recommend, monitor, and administer the pharmacy services operations budget.
Recommend and administer the pharmacy capital equipment budget.
Seek innovative ways to reduce/contain costs and ensure quality services.
Assure that appropriate charge capture and billing systems for pharmacy charges are developed and maintained.
Recommend the pharmacy services personnel budget.
Recommend policies and procedures for recruiting, hiring, orienting, training, supervising, motivating, evaluating, and disciplining staff.
Recommend position descriptions and performance standards for all pharmacy staff.
Recommend appropriate staffing levels and positions to achieve departmental and hospital objectives.
Establish and maintain a contemporary, exemplary pharmacy service to serve as a suitable environment for training pharmacy staff and pharmacy students.
Develop innovative methods of delivering pharmaceutical care in cooperation with the medical staff.
Serve as the liaison between the hospital and pharmacy on all pharmacy related matters.
Pharmacy Director Qualification, Licensure, Education, Experience, Special Skill
Bachelor in pharmacy from a recognized university (5 years' program).
12 years post graduate experience in a hospital pharmacy, at least 8 years of which were in a pharmacy services management position.
Valid license to practice.
Member of a recognized pharmaceutical society.
Experience in planning and operation of a hospital pharmacy department preferable.
The following part will be the same at the footer of each job description…
Prepared by: (head of department)
Name:
Signature / date:
Approved by:
Name:
Signature / date:
I do hereby acknowledge that! Have read and received a copy of my job description. I will abide and follow what is written in my job description according to the rules and regulation of our hospital.
Name of staff:
Designation:
Badge / ID:
Signature / date: