The following information are just an example of how a senior pharmacist job description should look like, if you're preparing your own pharmacy policy, you can tailor the job preferences based on your current institution needs and regal requirements.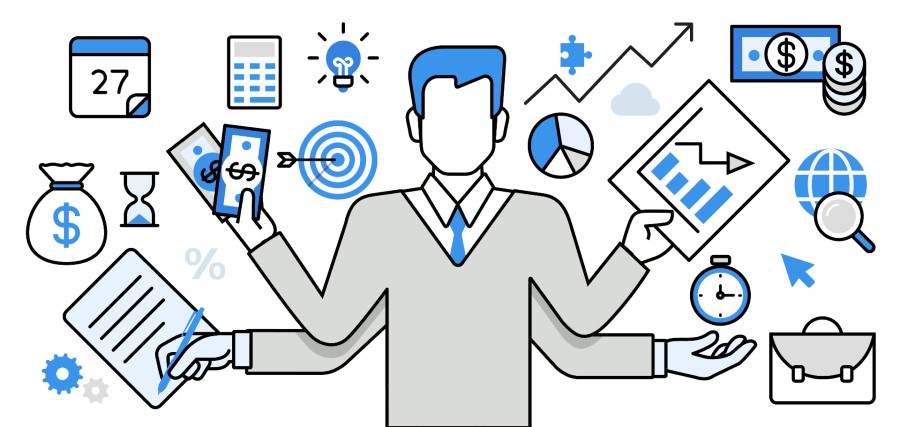 Department:
Pharmacy department.
Job title:
Senior Pharmacist.
Organization structure:
Reports to: Pharmacy director through pharmacy supervisor.
Responsible for:

Supervising and instructing all junior pharmacists, pharmacy technicians and pharmacy supportive staff.

Liaises with: Pharmacy staff, medical and nursing staff.
Senior Pharmacist Job Summary
Responsible as the (first line) senior pharmacy staff for safe and efficient delivery of assigned pharmacy services in accordance with departmental policies and procedures and the country laws. Because level 1 pharmacists are more senior personnel, their authority to make decisions as the (first line) senior position will be greater than that of level 2 pharmacist aka junior pharmacists.
Senior Pharmacist Duties and Responsibilities
Monitors physician orders / prescriptions / drug policies to ensure dispensing of pharmaceuticals, identification and correction of potential allergic reactions and drug interactions / incompatibilities.
Prepares, checks and dispenses:

Unit dose and traditionally dispensed medications.

Outpatient prescriptions and patient discharged medication.

Compounded, manufactured and repacked products.

Intravenous admixture medications e.g. TPN, and large volume.
Pharmacist I should be senior in his / her responsibility for accurate filling of all medication and should be at a level as a good source of therapeutic information.
Coordinates junior Pharmacist / Technician prepared medications for accuracy and quality prior to dispensing in all areas.
Coordinates junior Pharmacist / Technicians and Pharmacy supportive staff activities in the work areas and assists in preparing work schedule.
insures the pharmacy and other pre-designated areas of drugs are stocked, equipped and
maintained in accordance with appropriate regulations.
Supervises inventory of pharmacy stocks periodically.
implicates policy and procedure of medication expiration short-dated and overstocked pharmaceuticals and arranges for the proper utilization of these medications.
Participates in Hospital and the Pharmacy Continuing Education Program.
Works on special projects as assigned.
Provides medication information to medical/nursing personnel.
Actively participates in patient and family education.
Assumes designated area of responsibilities in the absence of the direct supervisor.
Performs monthly inspections of medication storage areas rather than the pharmacy.
Performs other applicable tasks and duties assigned within the realm of his / her knowledge, skills and abilities.
Participates and attends quality activities.
Implements and adheres to applicable laws and regulations, administrative and departmental policies and procedures.
Report any occurrence not consistent with the operation of the hospital or standard of service for patients, employees or visitors.
Adheres to proper safety precautions and infection prevention and control.
Actively participates in the promotion and implementation of patient and family rights
Senior Pharmacist Qualification, Licensure, Education, Experience, Special Skill
Education / licensure:

Bachelors in pharmacy from a recognized university (5 years' program).
Valid license to practice.
Member of a recognized pharmaceutical society.
Professional experience:

8 years' experience in hospital pharmacy with at least 4 years of these in our hospital pharmacy.
Preference will be given to candidate who has worked at sister hospitals or with the same position in a similar hospital capacity based on a Vacant position and pharmacy assessment program.
Candidate must demonstrates the above average professional abilities and excellent professional conduct (this applies when candidate is promoted within the department).
Specialized knowledge:

Exhibits knowledge in drug absorption, distribution, metabolism, excretion and interaction.
Knowledge in chemistry, pharmacology, pharmaceuticals, therapeutics, patient care technique, biopharmaceutics, microbiology, quality assurance and medication administration techniques.
Demonstrates ability in communication, instruction and interacting with other health professionals.
Should have excellent communication skills and an ability to manage people.
Demonstrates excellent computer skills.
The following part will be the same at the footer of each job description…
Prepared by: (head of department)
Name:
Signature / date:
Approved by:
Name:
Signature / date:
I do hereby acknowledge that! Have read and received a copy of my job description. I will abide and follow what is written in my job description according to the rules and regulation of our hospital.
Name of staff:
Designation:
Badge / ID:
Signature / date: